What is 0x ZRX
0x or Zero Exchange is an open-source and non-rent seeking protocol, which enables and allows the peer-to-peer exchange of Ethereum derived assets or tokens directly on the Ethereum blockchain. 0x can be described as open public infrastructure, it is not a Dapp but a trustless exchange which DEXs can be based off of.
This underlying protocol is free to use for anyone interested in creating a decentralized exchange that can be set up in under 1 minute.
We think of 0x and the ZRX token as a trustless decentralized OTC (over the counter) trading desk. An intermediary, holding both parties' tokens and exchanging them if both parties honor their respective agreements. Somewhat like an exchange without focusing on fixed pairs, let alone having fixed base currency or fixed quote currency.
This allows for trustless peer-to-peer transactions to take place in a controlled and secure environment. 0x was designed as a protocol that DEXs decentralized exchanges could use to improve some of the problems they face. In this ZRX Coin Price Prediction, we are going to analyze everything about the project to help you determine whether or not it's a good investment for you.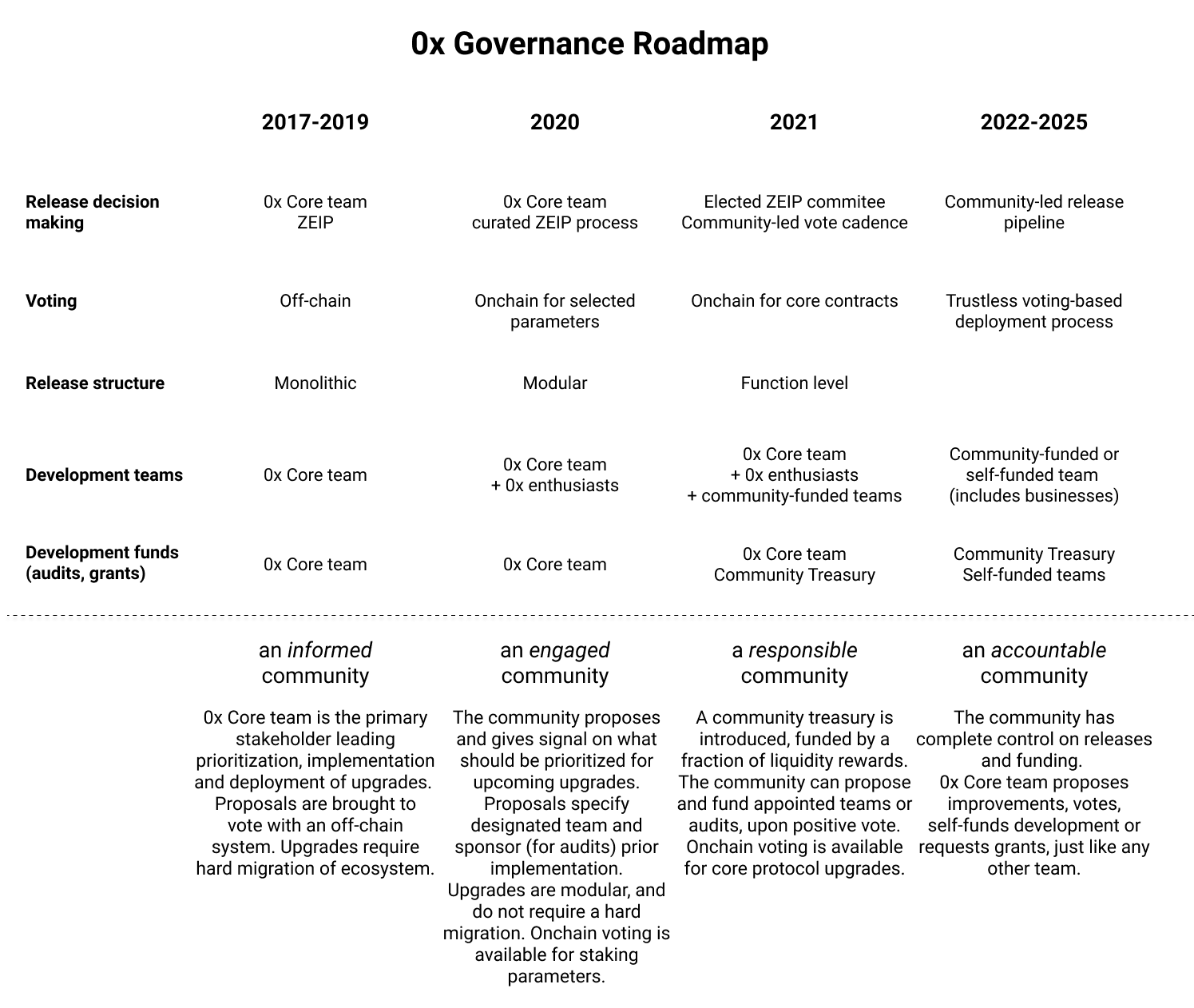 0x ZRX Security
We would not go as far as calling 0x decentralized but they are not as centralized as exchanges such as Coinbase, Kraken, or Bitstamp.
DEX's are considered illiquid, slow, and expensive. They are decentralized by design. This lack of centralization causes them to be inoperable with each other but they do offer greater security from an anonymity point of view.
DEX's also operate order books directly on the mainchain. Each order or order cancellation will warrant network fees or gas being paid which also adds network bloat. Ultimately we won't use DEX's because of security concerns due to the amount of attention hackers give them due to their anonymity features. All funds lost are not recoverable or refunded through an insurance fund and due to the decentralized nature, no third party can be sued to recover funds.
0x secures its transactions by using their protocol to act as the Intermediary. Instead of locking your token or assets for sale on the Ethereum blockchain, the trade takes place on an off-chain relay with Ethereum powered smart contracts that only executes once a trade has been settled.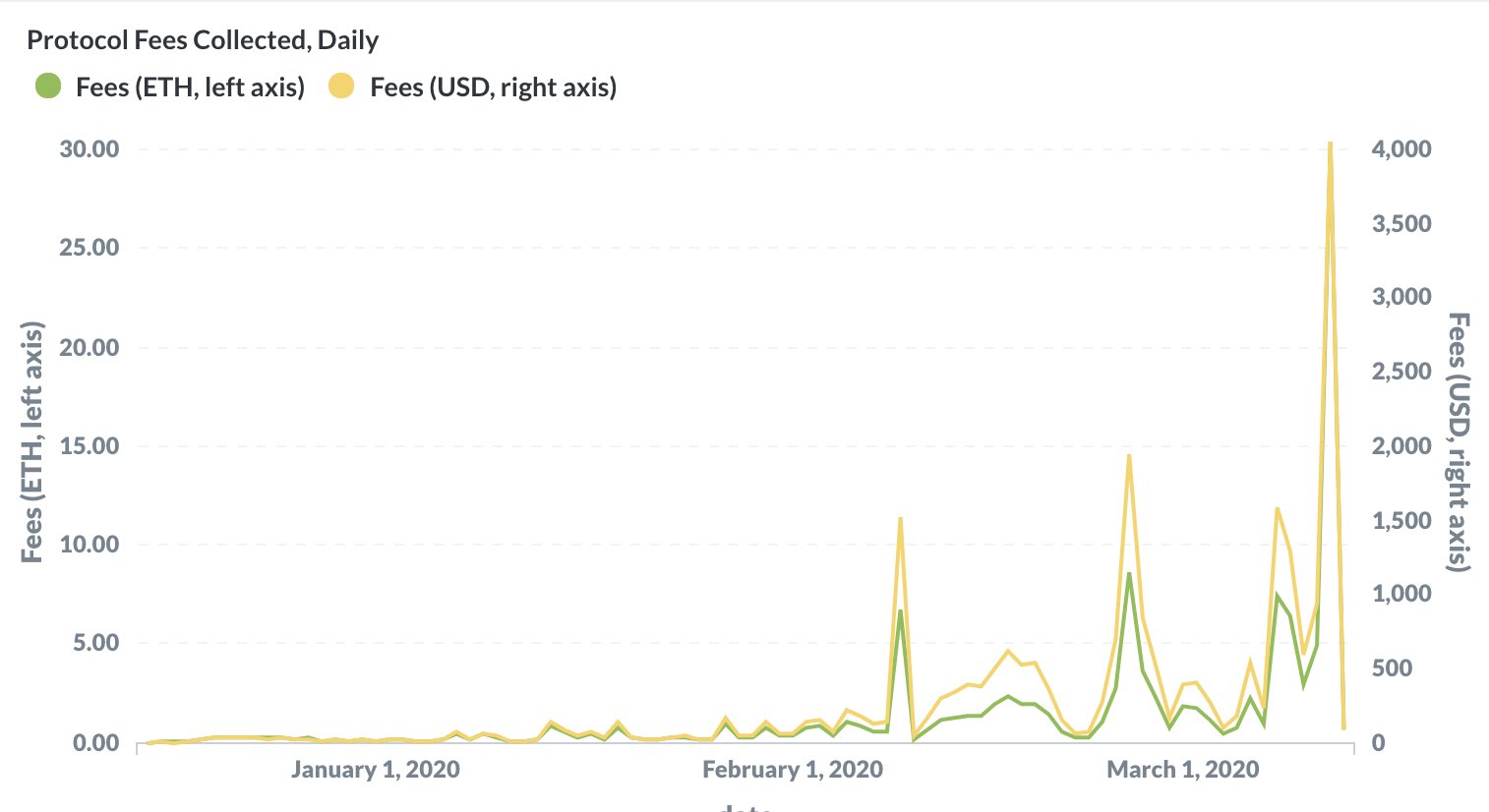 Transactions
For a trade to take place, both parties need to be able to connect directly. Anyone can generate and broadcast an order by sending a link via any method that allows for character transmission; WhatsApp, Twitter, email, regular mail, on a piece of paper, even morse code.
As long as you can connect directly with the counterparty to the trade you can execute your trade immediately. 0x API drastically improves DEX infrastructure by providing a universal order book that is shared among all of 0xs' decentralized exchanges. Broadcasts are sent to both public and private order books.
0x brings together order books from 0x Mesh, Kyber, Uniswap, and Oasis. Connecting multiple DEX's improves liquidating, allowing for accurate pricing for both parties. Market makers and relays are rewarded with ZRX for their transactions, these rewards are paid by the market takers.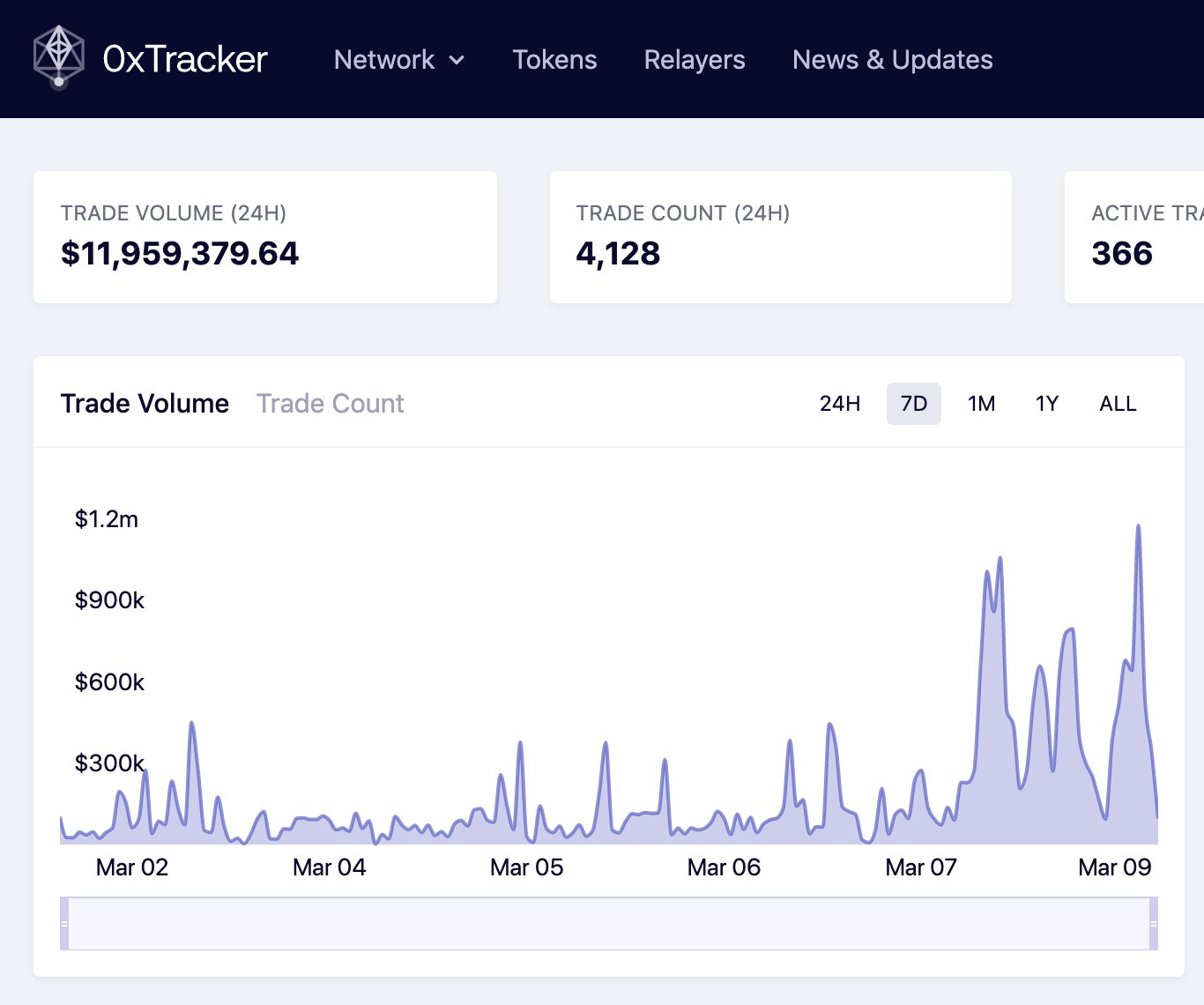 0x ZRX Competitors
0x plans to be faster than its competitors. They allow their users to swap between tokens or assets for the seamless use of Ethereum based Dapps, without locking tokens on the blockchain and generating gas fees, unlike most decentralized exchanges.
Its goal is to allow users to more effectively use the Ethereum ecosystem without having to go through exchanges. Exchanges currently force token holders to trade into either Bitcoin BTC, Ethereum ETH, or USD stablecoins. Then users still further have to make another trade from BTC, ETH or USD into the new token they want to buy.
Using cryptocurrency exchanges in this way generates multiple transaction fees, both directions getting tradable assets or tokens on the exchange and off the exchange; the act of having to trade multiple times will also generate additional trading fees.
0x plans to do this in one transaction with an atomic swap by leveraging the functions built in the Ethereum blockchain. 0x will use smart contracts on the Ethereum blockchain to facilitate peer-to-peer trustless exchange of one token or asset for another between users.
Using smart contracts allows them to swap the tokens or assets in one transaction, avoiding additional third parties fees. This lowers transaction costs and reduces network traffic, as well as removes the need to pay exorbitant fees to cryptocurrency exchanges. All this effectively means, using 0x will cost less than its competitors. To use their services you will need to have ZRX coins which are their ERC-20 token.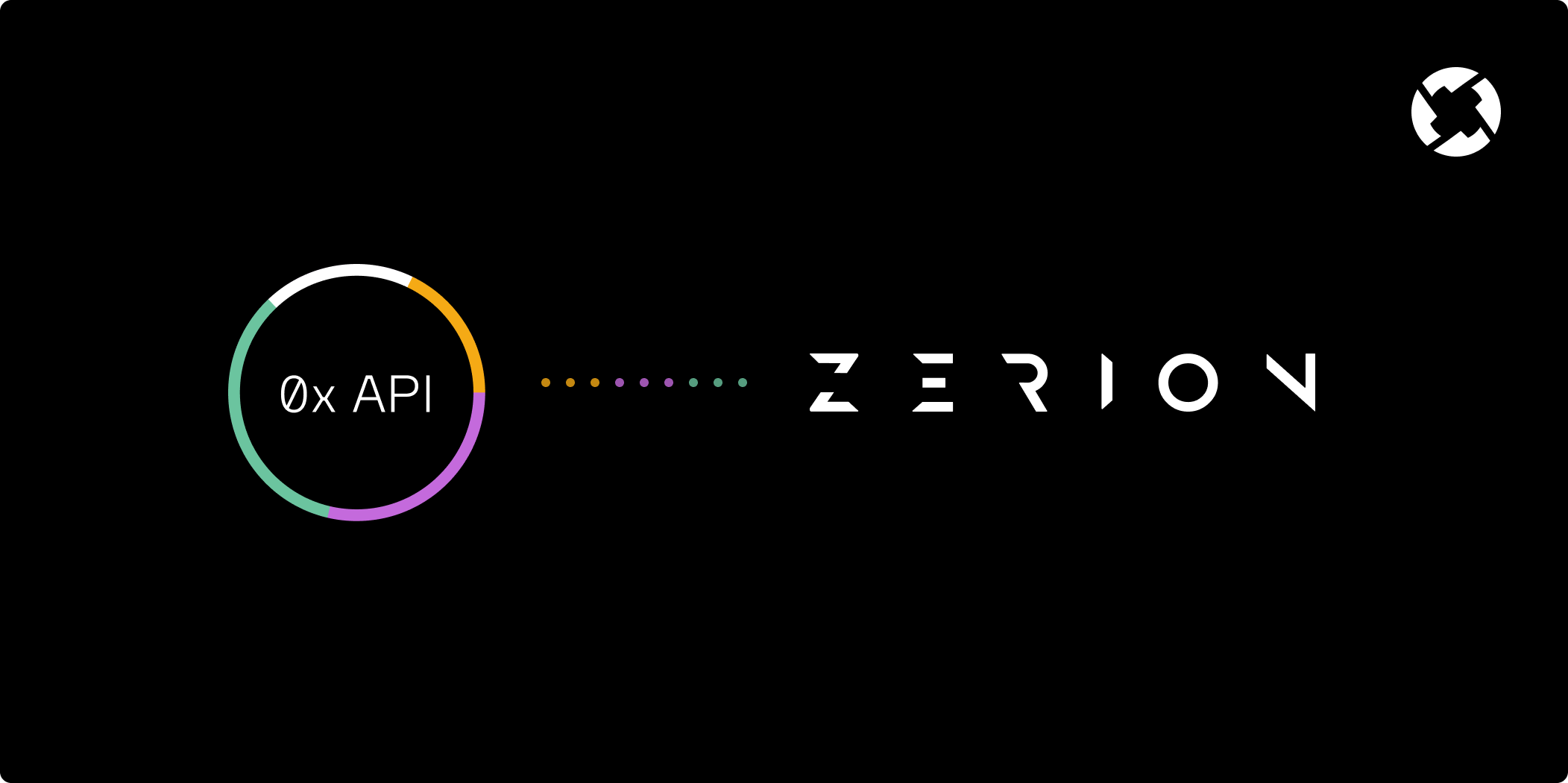 0x ZRX Team
0x was co-founded by Will Warren and Amir Bandeali in October 2016. The 39 member team is comprised of engineers, computer scientists, and physicists. They have a further 5 advisors from Paradigm, Polychain Capital, Pantera Capital, Augur, Scalar Capital, and Craft Ventures
Exchange listings
0x is listed on some of the top exchanges including; Bitfinex, Binance, Bittrex, Coinbase, Coinbase Pro, and many more not so great exchanges. CoinMarketCap shows 167 trading pairs available.
0x has one the co-founder of Coinbase as one of their advisers. The exchange also gave away free ZRX in exchange for watching videos about the token.
Their partnership with Coinbase opened them up to a plethora of legal obligations that may infringe on your sovereign rights to be tracked and monitored. Coinbase has been on a warpath lately acquiring and partnering with companies that can improve its chain analysis and KYC processes through facial recognition.
Brian Brooks the chief legal officer at Coinbase has been appointed as the next Chief Operating Officer and First Deputy Comptroller of the Office of the Comptroller of the Currency (OCC). This reminds us of how Goldman Sachs took over the American Treasury. For a quick understanding watch Inside Job (2010).
In our opinion, this does signal an aggressive push for the removal of cash soon. This also makes us extremely bullish on cryptocurrencies as the alternative. Cryptocurrencies could seriously be the future for all global money.
ICO
The 0x ICO took place on 14 Aug 2017 to the 15 Aug 2017 they managed to raise USD 24,000,000 using a hard cap on the amount raised. They also managed to somewhat decentralize the tokens by limiting the total number of tokens any one party could purchase. Over 13,000 Ethereum addresses were involved.
Each token was sold for $0.048 at the time of the ICO, they are currently trading for 7x their initial ETH value but are only worth 3x their USD value.
Why is 0x ZRX Dropping
There are multiple reasons the token is dropping in price. It is only Ethereum based, most market makers do not wish to hold the token and are selling them on completion of the contracts. Decentralized exchanges operate for-profit and will liquidate all their holdings of ZRX as needed.
Altcoins across the board isn't doing well, this has a knock-on effect as any coin trapped in a downward spiral looks less and less like a good investment, forcing holders to sell before they incur losses. As this happens more and more investors with losses will throw in the towel pushing down the value of the coins.
Investors with a long term time horizon, on the other hand, are purchasing ZRX. Looking towards the next supercycle bull market for cryptocurrencies, this could happen closer towards 2025 or even 2030, their long term approach is not affected by short term fluctuations. This is a coin creating the future of decentralized asset settlement.
0x ZRX Coin price prediction 2025
0x is a token and protocol that is ahead of the times. They provided services that require mass adoption to truly be taken advantage of. The current market for ERC-20 and ERC-721 is limited, both due to the cost of Etherium and the total market capitalization of the cryptocurrency market.
The crypto space does not have enough users using the available Dapps, as most retail traders are focused on short term capital gains instead of the technology. It's not impossible to see that this technology could be settling stock markets in the future. Whether 0x will be doing it is another question entirely.
The cryptocurrency market has seen more than 2 years of Bitcoin not making a new high, this has taxed the nerves of many investors and traders compounding the exodus to fiat currencies around the world. Additionally, Bitcoin has not managed to prove its store of value at the moment dropping in sync with the S&P 500 and DJIA Dow Jones Industrial Average
The bullish case, however, isn't all doom and gloom. Fortunately, Bitcoin could have bottomed or will bottom very soon forcing enough capitulation to result in coins changing hands from the bears to the bulls. Once the bulls regain control it could be a wilder ride than the bear market over the next few years.
At the current price of 2600 sats, if Bitcoin rallies to 100k the token would be worth $2.60. If the ZRX manages to break it's all-time high and push towards 26000 stats, the coin would be worth $26.00. The key to this prediction is a long term time horizon, using a broad portfolio, investing small amounts into each project as 0x and ZRX could completely fail.
In the short term, if the price of Bitcoin reaches 10k, we could see a 2x price jump to $0.34. This prediction also needs to correlate with the Ethereum market, which also needs each coin to be worth $250 -$300.
0x ZRX coin news
0x ZRX news has been sparse of late, with the last noteworthy announcement being made that they were Introducing ZRX Portal, which is their new home for staking and voting using the ZRX token. Their blog post details the advancements.
Staking does offer rewards to the users who lock up their coins. Unfortunately, these rewards are not keeping up with the deflation of their currency which will result in a net loss. Staking should only be done by long term investors who have a multi-year waiting period. This could result in considerable profits or a monumental loss.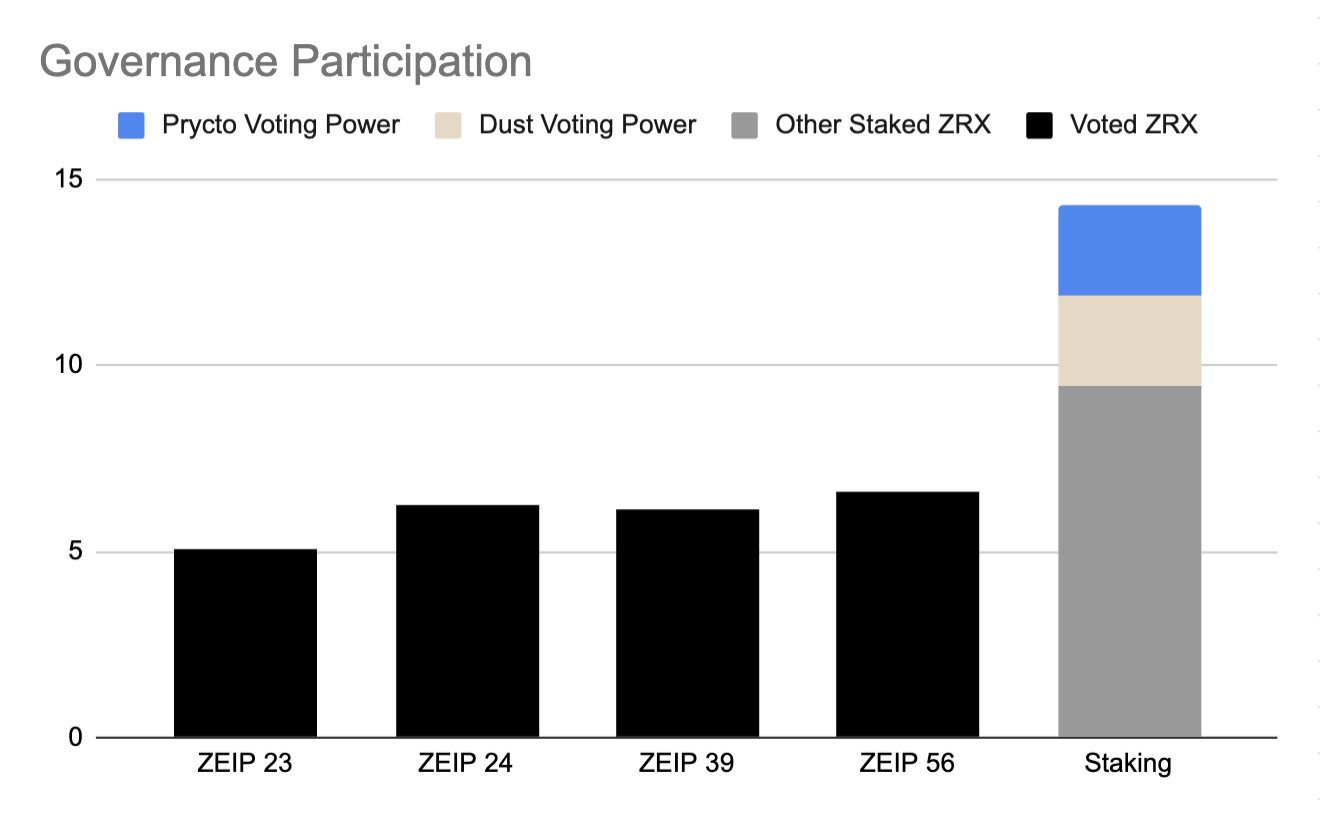 Conclusion
We feel under the right conditions ZRX could do very well. It is not the riskiest coin to invest in due to their development, partners and available funding. The returns will be modest. By crypto standards, we don't see a 100x price increase anytime soon. Crypto markets are extremely volatile depending on how fast they reach 10x, 100x is not that far off.
Unfortunately, the bear case is a coin with no value, ZRX is trading around the all-time lows. While it is slightly recovering, only time will tell if this is enough as they have not broken a local high in a long time.
While this project may go to zero, the technology is amazing. If they can expand to somehow do atomic swaps across blockchains, they could do 100x in a very quick time. While they manage to market the token reasonably, they need to focus on onboarding more exchange. They also need to focus on integrating their 0x instant into more websites.
Please follow and like us: