What is OmiseGO (OMG)?
OmiseGo runs on the Ethereum network as such is an ERC 20 token. They ran a highly successful ICO 2017 reaching their goal of $25 million, 65% of tokens were distributed to investors, 20% retained by Omise, 10% awarded to developer team and 5% set aside for a future airdrop to Etherium holders.
Based in Thailand, lead Jun Hasegawa who has over 15 years of experience in mobile and eCommerce brings this experience to Omise and OmiseGO, director at both Omise and OmiseGO. Omise is a VC (venture capitalists) backed company. They have a strong team and even stronger advisers.
Their goal of banking the millions of unbanked in Asia is a mammoth task.
OmiseGO is building their main net, unfortunately, they are not yet complete. When the main net launches it will be proof of stake (POS). Once the main net is established validators will assist with off-chain transactions. Staking is not yet available, the idea behind it is to deposit coins and earn rewards(interest) for staking these coins. The first official main net transaction was conducted on the 27th of December 2019.
Their goal is decentralized banking and exchange, as well as real-time peer to peer transactions that are available across applications, geographies, and asset classes.
OmiseGOs' exchange and settlement platform, hopes to provide international transactions through a decentralized method. While being cheaper, quicker, and easier at the same time it will have a global financial reach in a decentralized economy.
OmiseGO will act as a cryptocurrency onramp/gateway/offramp as it is not dependent on digital assets but serves as a gateway to make using cryptocurrency much easier for new crypto community members.
In July 2019 Omise holdings received an undisclosed investment from Nomura holdings. Nomura is one of the largest Asian banks based in Japan. Additionally, OmiseGO has an agreement with Mass Vehicle Ledger (MVL) to work on TADA, a taxi app in Singapore with 100k+ users.
OmiseGO will have a merchant blockchain layer that accepts both fiat and crypto payments. The team vision is to make crypto transactions cheaper and easier through the use of blockchain technology.
Omise and OmiseGO are separate. Omise is OmiseGOs' parent company. Omise is an online payment solution like Android Pay, Apple Pay, PayPal or Stripe. Omise uses the swift banking system that offers its mobile wallet. Merchants accepting Omise may not accept OmiseGO as a form of payment. These are separate companies and purchasing OmiseGO (OMG) will not give you rights to Omise.
OmiseGo Technology:
Plasma, a smart contract network running on top of the Ethereum blockchain, is proposed to handle enterprise-level scaling, theoretically capable of processing high amounts of data each second. OmiseGO was one of the first projects to develop on the Plasma network. It uses plasma to create its peer to peer transaction network.
The superfast and low-cost network launched in September 2019 capable of 4,000 TPS (transactions per second). OmiseGO is a legitimate option within the industry. The plasma child chain has up to 90% fewer fees compared to the Ethereums' blockchain for transactions.
OmiseGO is aligning itself with traditional banking while using blockchain to create its path. This could increase adoption for blockchain technology. Allowing for greater reach with the trust created by regulated companies.
OmiseGO wants to create cheaper commerce alternatives for everyone through its decentralized network. This will drive the adoption of its peer to peer decentralized network. OmiseGo is competing with Android Pay, Apple Pay, PayPal or Stripe.
Credit card providers like American Express, VISA and MasterCard are also starting to look at blockchain technology, OmiseGo has not yet partnered with any of them. In the future, OmiseGO could also partner with any of these providers to create a more advanced and integrated payment network.
OmiseGO eWallet Suite open-source development toolkit is offered to merchants and users. Many toolkits are available for Android IOS, React, Angular, and Ruby on Rails. Once the setup is complete and users are connected to the OmiseGO Network, they can receive, store, and send ERC20 and ER721 tokens. They can also tokenize any digital asset or fiat currency created on the OMG network. OmiseGO has a wide range of tools that allow companies to integrate with OMG, in exchange they can mint transact deposits and withdrawals and track their digital assets.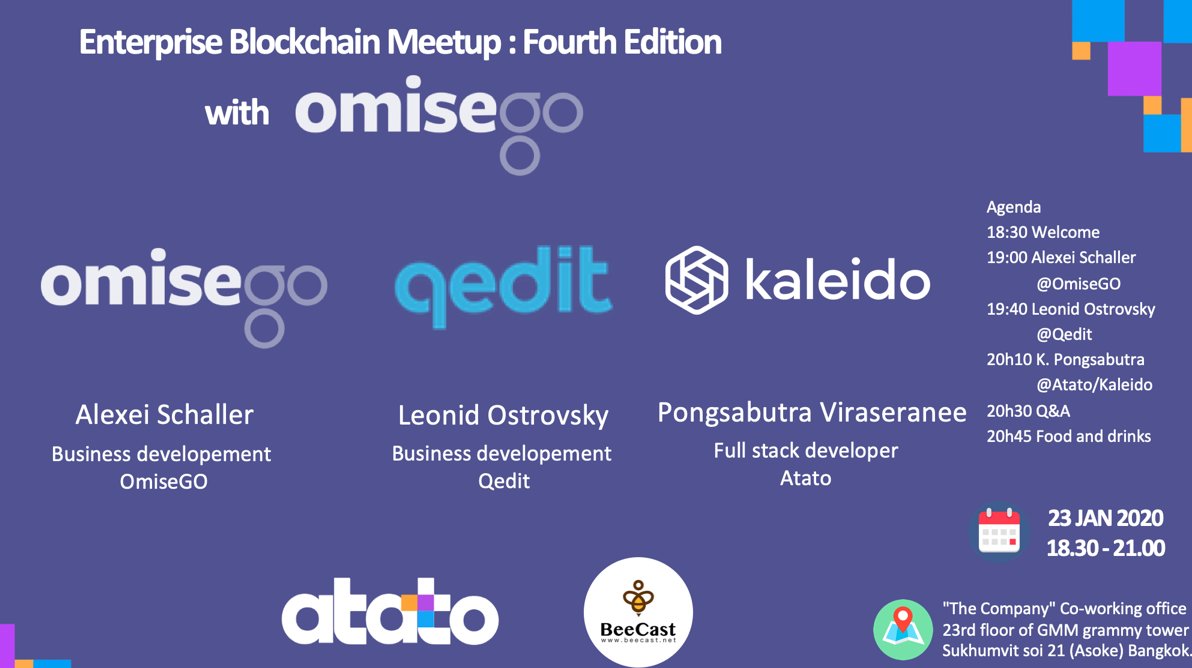 Where can I buy OmiseGO (OMG)?
There are just under 100 exchanges that connect traders and investors who buy and sell OmiseGO and 195 trading pairs. Binance, Houbi, Bitfinex, Poloniex, Kraken, and Bittrex are some of the more trusted exchanges on the list.
Securing your OmiseGO (OMG)
Before you purchase OmiseGO you should research how you will secure it. Our recommendation is either a Ledger or Trezor device both are capable of storing Ethereum ERC20 tokens. Buying a backup device to store offsite is the smart choice. The Ledger and Trezor devices can also be used to store Bitcoin or Ethereum and a host of other cryptocurrencies.
Hardware wallets are complex devices, this does not mean that Ledger Nano S, Ledger Nano X, Trezor One, and Trezor Model T are not easy to use.
How to buy OmiseGO (OMG)
The easiest way to purchase OMG is to either buy Bitcoin or Ethereum from a trusted source.
Most countries have Bitcoin ATMs. You can either buy Bitcoin or Ethereum, as these are the most liquid pairs when trading in OmiseGO. Bitcoin ATMs are easy to use and can require less KYC (know your customer). KYC documents include government identity documents (local exchanges can use identity cards or books, driver licenses, foreign exchanges can require passports), proof of address, bank statements and a utility bill.
For additional information, you can consult this Bitcoin purchasing guide. Since OmiseGO is an Ethereum ERC20 Token you could use the MyEtherWallet on your mobile phone.
Step-by-step guide on How to buy OmiseGO (OMG)
Step 1: Finding your exchange and trading pair:
Not all exchanges offer both trading Pairs and research needs to be conducted beforehand. Most countries have local exchanges. Exchanges can allow the use of banking infrastructure to complete the trade without having to leave your work or home. Local exchanges generally require KYC documentation.
Having this documentation scanned and ready beforehand can make the signup quick and easy. Some exchanges can require weeks to process your data. This is due mainly to the number of new signups.
Always be aware that local and foreign exchanges can do a poor job Conduct additional research into your local exchange, use Facebook and Twitter to see what people are saying about them. You will read bad things but need to make an informed decision.
You need to be doubly as cautious of foreign exchanges as your regulator might not be able to help you and the lawyers' expenses could result in you having to accept the loss. The foreign cryptocurrency exchange stories are even scarier than local ones this doesn't have to be your experience.
Pre Step 2: Recap
At this stage, you should have completed your research on exchanges. Registered and KYC your accounts. Purchased and received delivery of your hardware wallet/s, Setup your hardware wallet and tested your recovery key. Purchased Bitcoin or Ethereum and sent either or both to your Bitcoin or Ethereum Address on the Hardware wallet or MyEtherWallet address.
Step 2: Transferring tokens to your OmiseGO (OMG) exchange
At this stage, you should have received and sent Bitcoin or Ethereum. Transferring to an exchange is no less complicated. It's always best to test out how you will use these products along with someone else, slight nuances can be costly if not explored safely.
Never be afraid to ask the support team if you don't understand something. They are making a considerable amount off of fees and would be happy to help you to ensure your satisfaction with their product and gain repeat business.
When transferring funds it's a good idea to start with a smaller amount taking the network fee into account. Network fees are like bank charges. They also determine the speed of your transactions, similar to overnight shipping vs 3 day or 7-day shipping. This will allow you to confirm funds arrive at the correct address and are accessible.
Step 3: Trading Bitcoin(BTC) or Ethereum (ETH) for OmiseGO (OMG)
Walkthrough guides are a must for the first few trades. Once you understand the process you need to consider when you are going to buy and for what reason and where you are going to take profit. If you simply want to gamble that's fine too.
Generally speaking, a rough trading plan would have your entry price (the price you buy at) and exit prices. The first and most important price, exit price, is your stop loss. This is the price at which you can't afford to lose more money.
The next exit price or prices are your take profit targets the amount you sell for. This can either be a single exit or staged exits to capture the market as it moves higher. Always trade your plan, you can have additional clauses for other market conditions that could affect your trade. You can use those to exit the trade or purchase more. Both of these conditions need to be determined beforehand.
Try to avoid impulse trading and investing which could result in you losing money or worse, making money, creating trading scares that could result in you losing all your profits and initial capital.
Step 4: Transferring your Coin tokens to your wallet
The cryptocurrency sphere has a saying. Not your keys, not your coin. The only way keys can be considered secure is you directly contain them. For this reason, it is best to keep cryptocurrency on a hardware wallet. Reviewing the market once or twice per day or week.
Never be afraid to be wrong and change your mind about an investment or trade. The only thing you can control in trading and investing is your losses, not your profits. If you manage to figure out how best to limit losses and stay in trades that are profitable and determine up to point they will be profitable. You could become a successful investor or trader.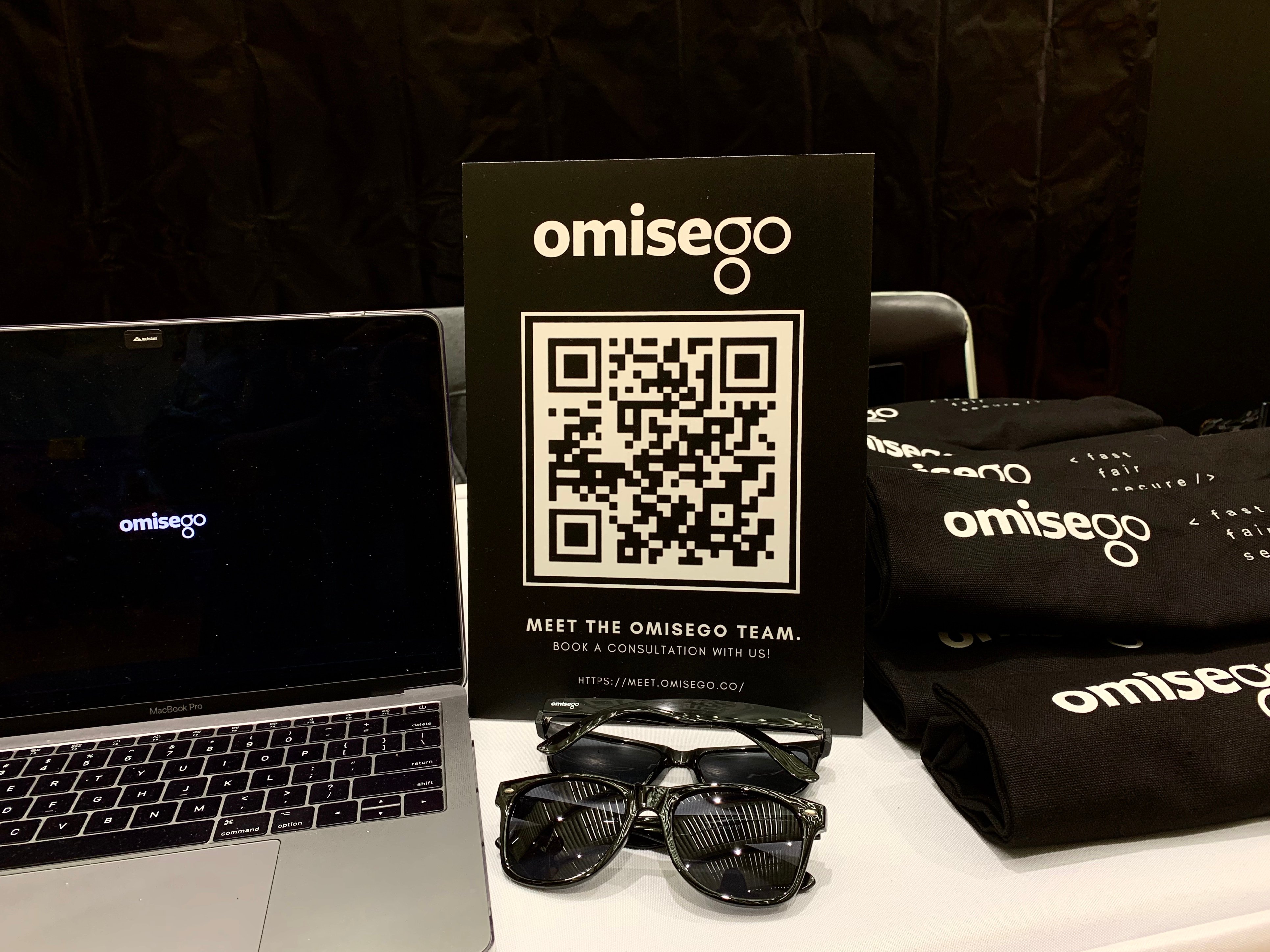 Conclusion
OmiseGo is a fantastic project on the Ethereum network using innovative technology to solve the global problem of banking the unbanked. Potentially Billions of people could end up using their technology. Their solutions are partly deployable but have not been deployed as yet. This is due to the software development process.
Their development has been slow and behind schedule but they are delivering eventually. Both Omise and OmiseGo seem to be well funded at this stage which means development will continue to meet milestones.
Most centralized cryptocurrencies projects are delivering products to the market in a slow, well thought out manner. The technology is untested on a mass scale and development and testing need to be carefully considered. These efforts are bringing in big businesses, either as clients or investors. OmiseGo is one such company, competing for corporate blockchain exposure and end-users. Not only for today, but for the coming decades.
Unfortunately, the value proposition is not there currently as the price continues to plummet. This could be a good thing for adopters purchasing these coins on the cheap side. This could also be a sign of things to come, as corporations build their blockchain technologies, without cryptocurrencies learning from the mistakes of bad projects and hiring their staff when they fail.
Please follow and like us: